Duplicate meta description checker
Check your website for pages with the same meta description
Why is having duplicate meta description tags an SEO issue?
Having multiple meta description tags on a website have 2 common issues:
A page is copied without changing the meta description
A page is so similar that the 2 pages can be combined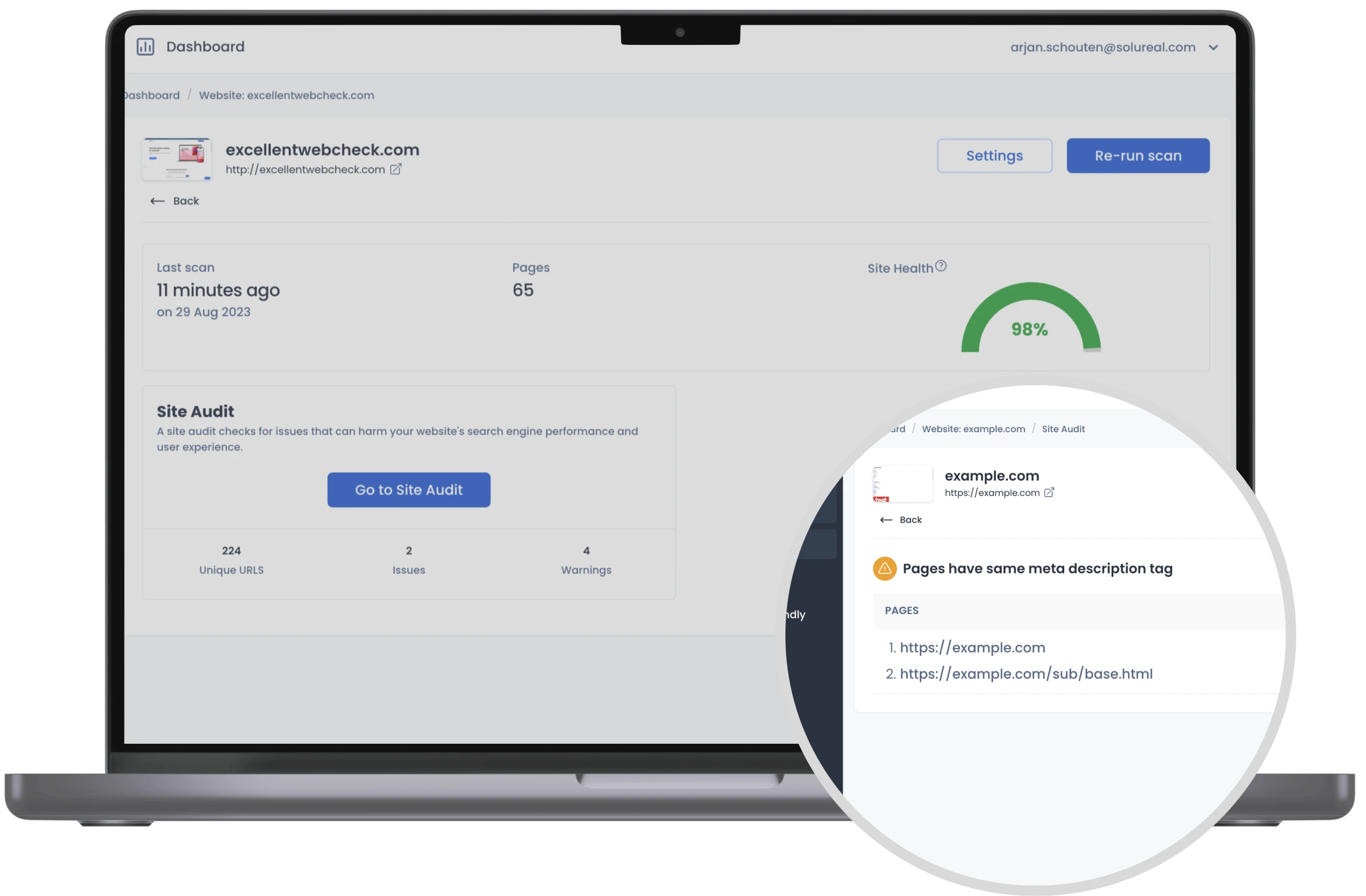 Best practices for meta description tags
The meta description contains a summary of the page. This summary can be used by Google in the search results. A good meta description is:
Up to 160 characters
Describes the page
Contains relevant keywords
The duplicate meta description checker is part of the SEO Site Audit functionality of ExcellentWebCheck. Also, try the free duplicate title checker.
Make the perfect website for everyone
ExcellentWebCheck's goal is to improve the online user experience. The tools of ExcellentWebCheck help to detect and improve usability problems on your website.